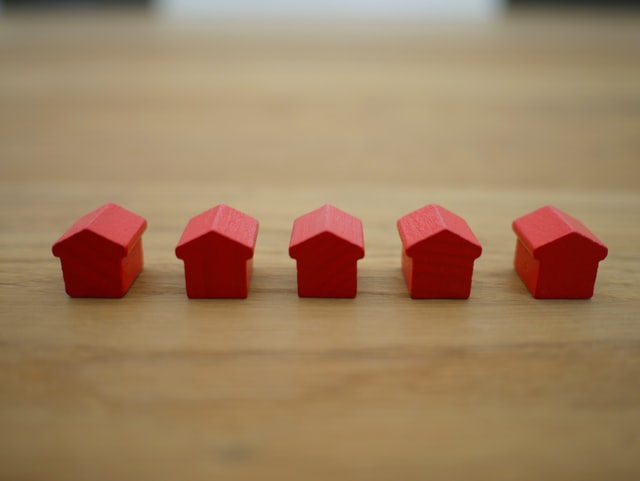 When you're selling any item, you usually want to sell it for the greatest profit possible. That happens when there's a strong demand and a limited supply for that item. In the real estate market, that time is right now. If you're thinking of selling your house this year, here are two reasons why now's the time to list.
1. Demand Is Very Strong This Winter
A recent article in Inman News explains:
"Spring, the hottest time of year for homebuyers and sellers, has started early, according to economists. . . . 'Home shopping season appears to already be in full swing!'"
And they aren't the only ones saying buyers are already out in full force. That claim is backed up with data released last week by ShowingTime. The ShowingTime Showing Index tracks the average number of monthly buyer showings on active residential properties, which is a highly reliable leading indicator of current and future trends for buyer demand. The latest index reveals this December was the most active December in five years (see graph below):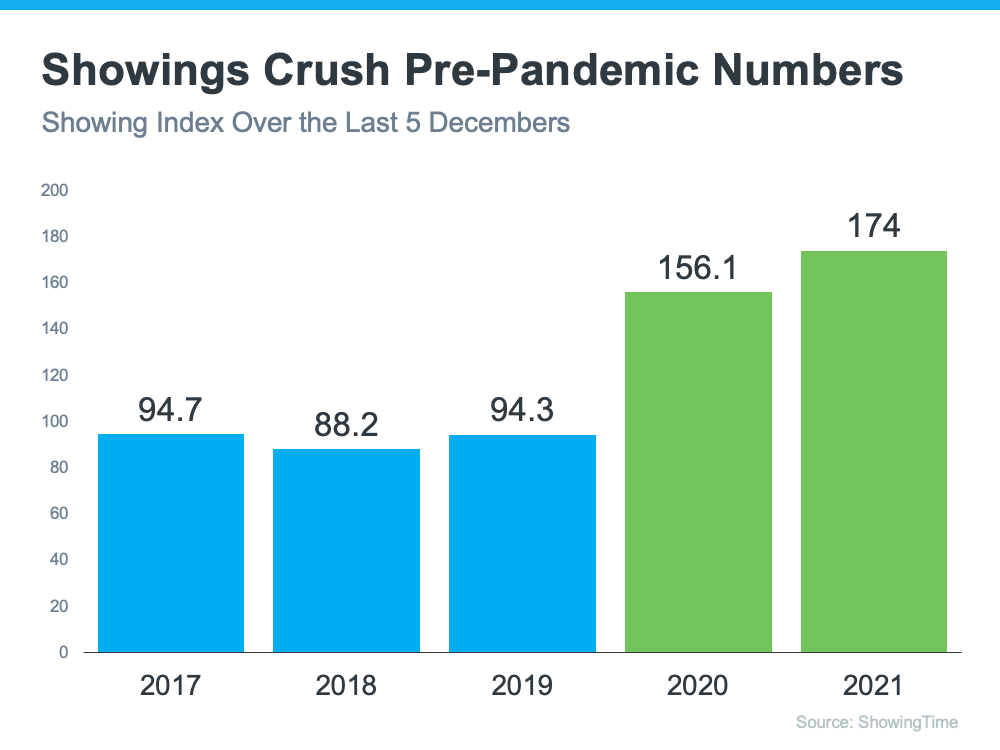 As the data indicates, buyers are very active this winter. Last December saw even more showings than December of 2020, which was already a stronger-than-usual winter. And remember – you want to sell something when there's a strong demand for that item. That time is now.
2. Housing Supply Is Extremely Low
Each month, realtor.com releases data on the number of active residential real estate listings (listings currently for sale). Their most recent report reveals the latest monthly number is the lowest we've seen in any January since 2017 (see graph below):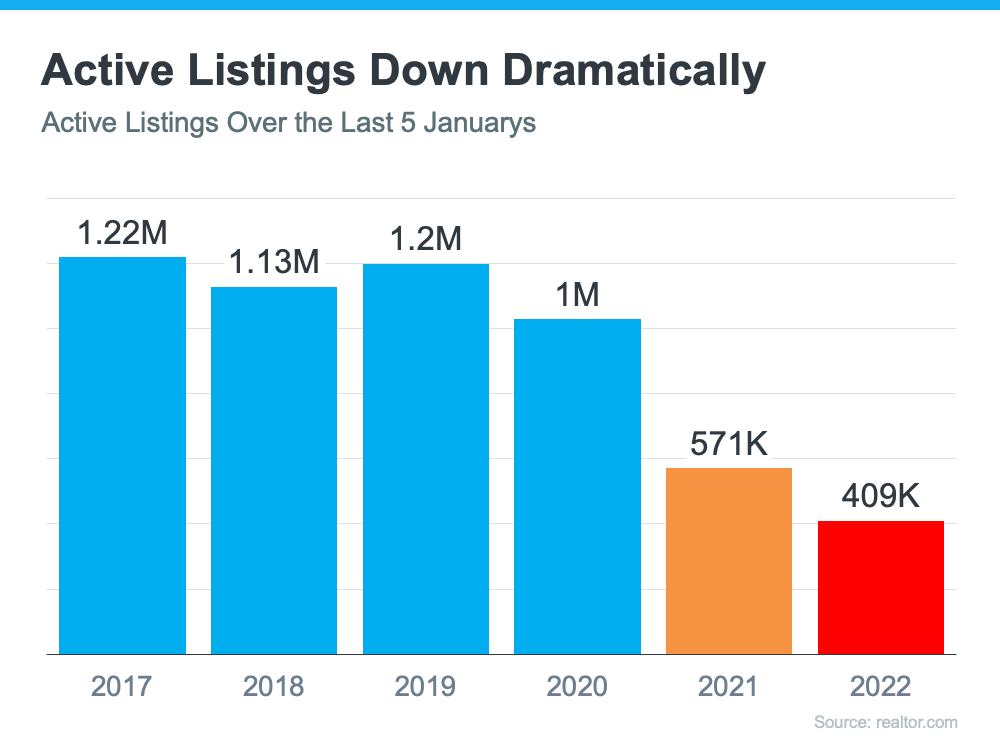 And don't forget, the best time to sell an item is when there's a limited supply of it available. This graph clearly shows how extremely low housing supply is today.
Even Though Supply Is at a Historic Low, Home Sales Are at a 15-Year High
According to the latest Existing Home Sales Report from the National Association of Realtors (NAR), existing-home sales totaled 6.12 million in 2021 – the highest annual level since 2006. This means the market is hot and homeowners are in a great place to sell now while sales are so strong.
NAR also reports available listings by calculating the current months' supply of inventory. They explain:
"Months' supply refers to the number of months it would take for the current inventory of homes on the market to sell given the current sales pace."
The current 1.8-months' supply is the lowest ever reported. Here are the December numbers over the last five years (see graph below):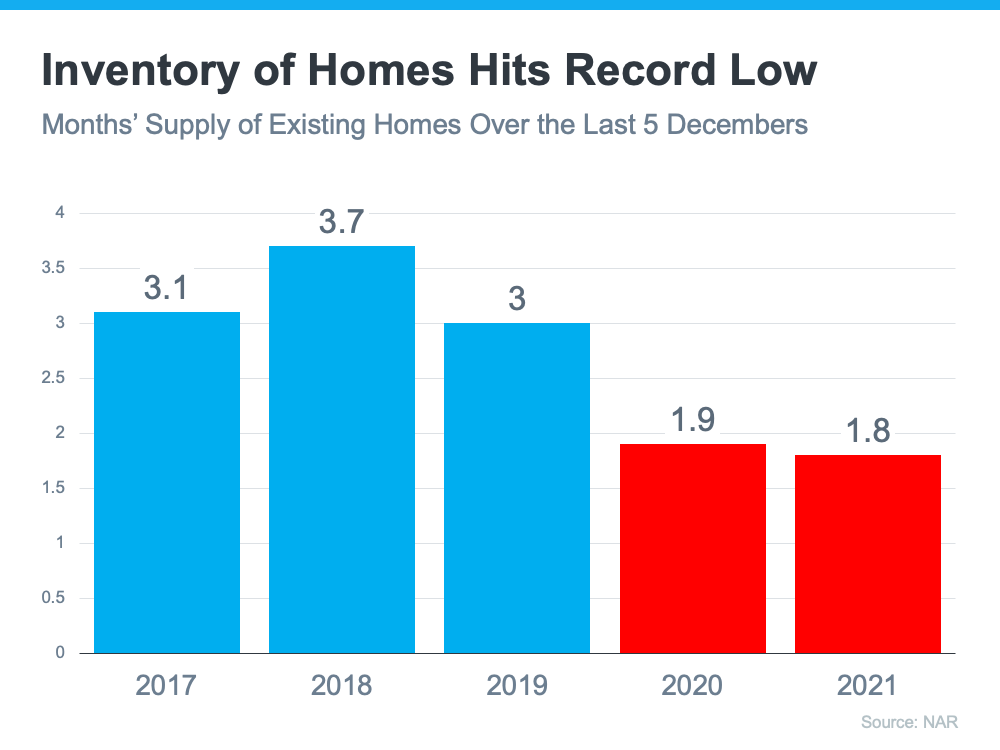 The ratio of buyers to sellers favors homeowners right now to a greater degree than at any other time in history. Buyer demand is high, and supply is low. That gives sellers like you an incredible opportunity.
Bottom Line
If you agree the best time to sell anything is when demand is high and supply is low, let's connect to begin discussing the process of listing your house today. – KCM
(818)403-0078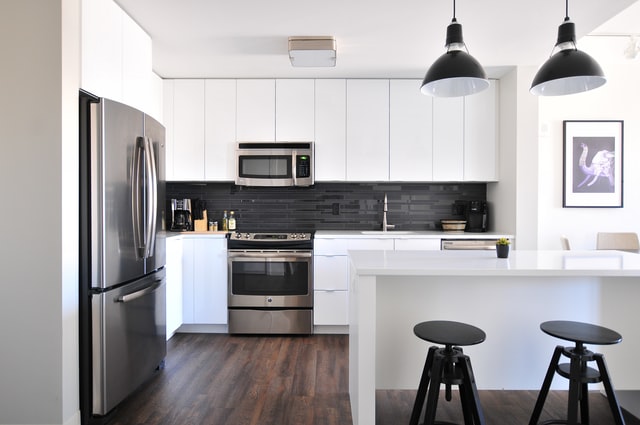 Financial benefits are always a key aspect of homeownership, but it's also important to understand that the nonfinancial and personal benefits are why so many people genuinely fall in love with their homes. When you own your home, you likely feel a sense of emotional attachment because of the comfort it provides, but also because it's a space that's truly yours.
Over the past two years, we've learned to love our homes even more as we've stayed home more than ever due to the ongoing pandemic. As a result, the personal and emotional benefits our homes provide have become even more important to us.
As the most recent State of the American Homeowner from Unison puts it:
"Despite the upheaval and uncertainty of the past year, one thing has stayed the same: the home continues to be of the utmost importance and a place of security and comfort."
When the health crisis began, the world around us changed almost overnight, and our homes were redefined. Our needs shifted, and our shelters became a place that protected us on a whole new level. The same study from Unison notes:
91% of homeowners say they feel secure, stable, or successful owning a home
64% of American homeowners say living through a pandemic has made their home more important to them than ever
83% of homeowners say their home has kept them safe during the COVID-19 pandemic
It's no surprise this study also reveals that homeowners now love their homes even more as our emotional attachments to them have grown: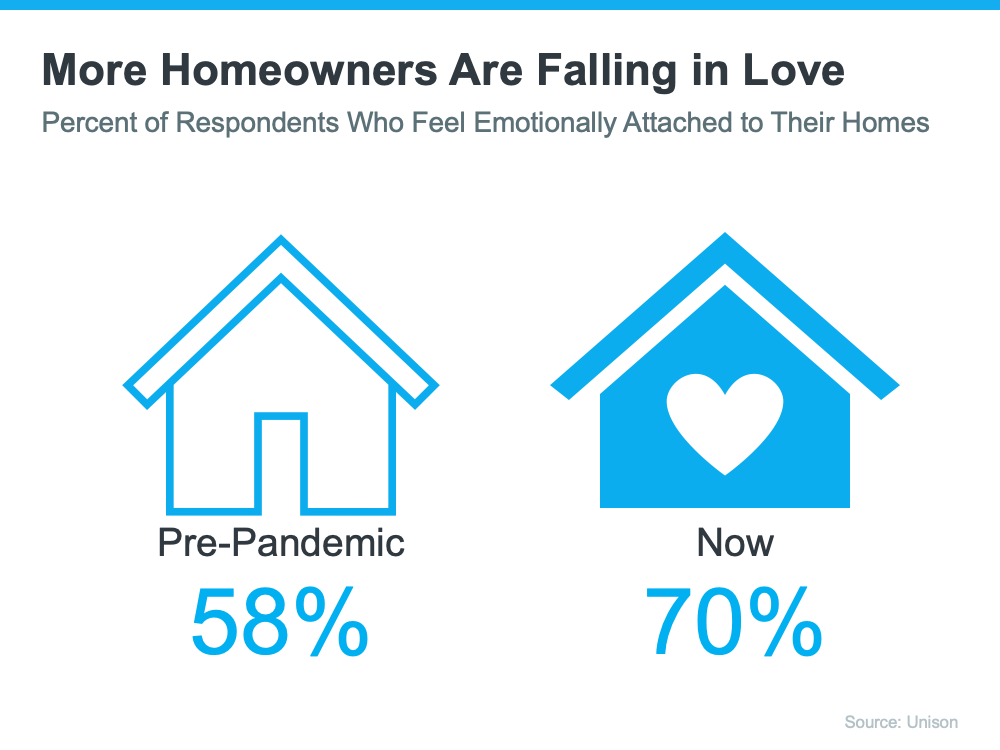 That sense of emotional connection genuinely reaches far beyond the financial aspect of homeownership. Because they're our shelters – ones that we can genuinely call our own. Our homes touch our hearts and can also positively impact our mental health.
As JD Esajian, President of CT Homes, LLC, says:
"Aside from the financial factors, there are several social benefits of homeownership and stable housing to consider. It has long been thought that buying a home contributes to a sense of accomplishment. Still, most individuals fail to realize that homeownership can benefit your mental health and the community around you."
Whether you're thinking of buying your first home, moving up to your dream home, or downsizing to something that better fits your changing lifestyle, take a moment to reflect on what Mark Fleming, Chief Economist at First American, notes:
"Buying a home is not just a financial decision. It's also a lifestyle decision."
Bottom Line
There are so many reasons to fall head over heels for homeownership. Your home will provide a place to customize and call your own, in addition to stability and security. If you're ready to fall in love with homeownership, let's connect so you can get started on your home buying journey today.-KCM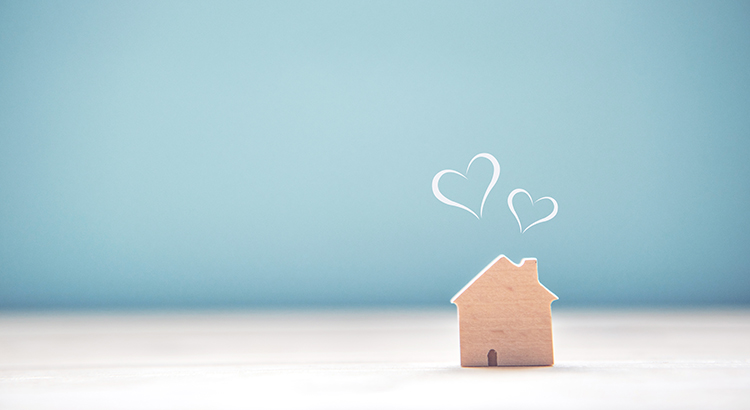 As rent prices continue to soar, many renters want to know what they can do to get ready to buy their first home. According to recent data from ApartmentList.com:
"The first half of 2021 has seen the fastest growth in rent prices since the start of our estimates in 2017. Our national rent index has increased by 11.4 percent since January . . . ."
Those rising rental costs may make it seem impossible to prepare for homeownership if you're a renter. But the truth is, there are ways you can – and should – prepare to purchase your first home. Here's some expert advice on what to do if you're ready to learn more about how to escape rising rents.
Start Saving – Even Small Amounts – Now
Experts agree, setting aside what you can – even smaller amounts of money – into a dedicated savings account is a great starting point when it comes to saving for a down payment. As Cindy Zuniga-Sanchez, Founder of Zero-Based Budget Coaching LLC, says:
"I recommend saving for a home in a 'sinking fund' . . . . This is a savings account separate from your emergency fund that you use to save for a short or mid-term expense."
Zuniga-Sanchez adds saving in smaller increments can help make a large goal – such as saving for a down payment –achievable:
"Breaking up your goals into smaller bite-sized pieces by saving incrementally can make a large daunting number more manageable."
Assess Your Finances and Work on Your Credit
Another tip experts recommend: take a look at your overall finances and credit score and find ways to reduce your debt. According to the HUD, the average credit score of first-time homebuyers is 716. If you're not sure what your credit score is, there are numerous online tools that can help you check. If your score is below that average, don't fret. Remember that an average means there are homeowners with credit scores both above and below that threshold.
If you find out your score is below the average, there are several ways to improve your credit before you apply for a loan. HUD recommends reducing your debt as much as you can, paying your bills on time, and using your credit card responsibly.
Start the Conversation with Your Advisor Today
Finally, it's important to talk to someone who understands the market and what it takes to become a first-time homebuyer. That's where we come in. A trusted advisor can help you navigate your specific market and talk you through all the available options. Having the right network of real estate and lending professionals in your corner can help you plan for the homebuying process as well as determine what you can afford and how you can get pre-approved when you're ready.
Most importantly, we can help you understand how homeownership is achievable. As Lauren Bringle, Accredited Financial Advisor with Self Financial, says:
"Don't write home ownership off just because you have a low income . . . . With the right tools, resources and assistance, you could still achieve your dream."
Bottom Line
If you're planning to be a homeowner one day, the best thing you can do is start preparing now. Even if you don't think you'll purchase for a few years, let's connect today to discuss the process and to set you up for success on your journey to homeownership.
I am only a call away. 818.403.0078
5 Things Homebuyers Need To Know When Making an Offer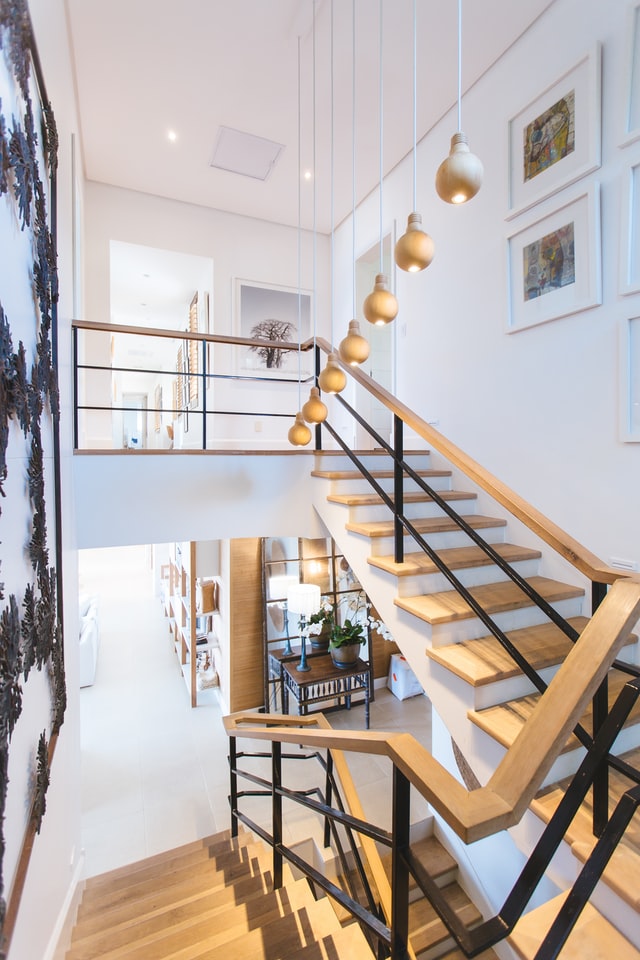 When it comes to buying a house, you're looking for the perfect place to call home. The problem is, in today's market there just aren't that many homes available to purchase. With inventory hovering near record lows and sky-high buyer demand, a multi-offer scenario is the new normal. Here are five things to keep in mind when you're ready to make an offer.
1. Know Your Numbers
Having a complete understanding of your budget and how much house you can afford is essential. That's why you should connect with a lender to get pre-approved for a loan early in the homebuying process. Taking this step shows sellers you're a serious, qualified buyer and can give you a competitive edge in a bidding war.
2. Brace for a Fast Pace
Today's market is dynamic and fast-paced. According to the Realtors Confidence Index from the National Association of Realtors (NAR), the average home is on the market for just 17 days – that means from start to finish, a house for sale in today's climate is active for roughly 2.5 weeks. A skilled agent will do everything they can to help you stay on top of every possible opportunity. And, as soon as you find the right home for your needs, that agent will help you draft and submit your best offer as quickly as possible.
3. Lean on a Real Estate Professional
While homebuying may seem like a whirlwind process to you, local real estate agents do this every day, and we know what works. That expertise can be used to give you a significant leg up on your competition. An agent can help you consider what levers you can pull that might be enticing to a seller, like:
Offering flexible rent-back options to give the seller more time to move out
Your ability to do a quick close or make an offer that's not contingent on the sale of your current home
It may seem simple, but catering to what a seller may need can help your offer stand out.
4. Make a Strong, but Fair Offer
Let's face it – we all love a good deal. In the past, offering at or near the asking price was enough to make your offer appealing to sellers. In today's market, that's often not the case. According to Lawrence Yun, Chief Economist at NAR:
"For every listing there are 5.1 offers. Half of the homes are being sold above list price."
In such a competitive market, emotions and prices can run high. Use an agent as your trusted advisor to make a strong, but fair offer based on market value, recent sales, and demand.
5. Be a Flexible Negotiator
If you followed tip #3, you drafted the offer with the seller's needs in mind. That said, the seller may still counter with their own changes. Be prepared to amend your offer to include flexible move-in dates, a higher price, or minimal contingencies (conditions you set that the seller must meet for the purchase to be finalized). Just remember, there are certain contingencies you don't want to forego. Freddie Mac explains:
"Resist the temptation to waive the inspection contingency, especially in a hot market or if the home is being sold 'as-is', which means the seller won't pay for repairs. Without an inspection contingency, you could be stuck with a contract on a house you can't afford to fix."
Bottom Line
When it's time to make an offer, it's important to consider not just what you need, but what the seller may need too. Let's connect so you have expert advice on this step in the homebuying process to put your best offer on the table.
818.403.0078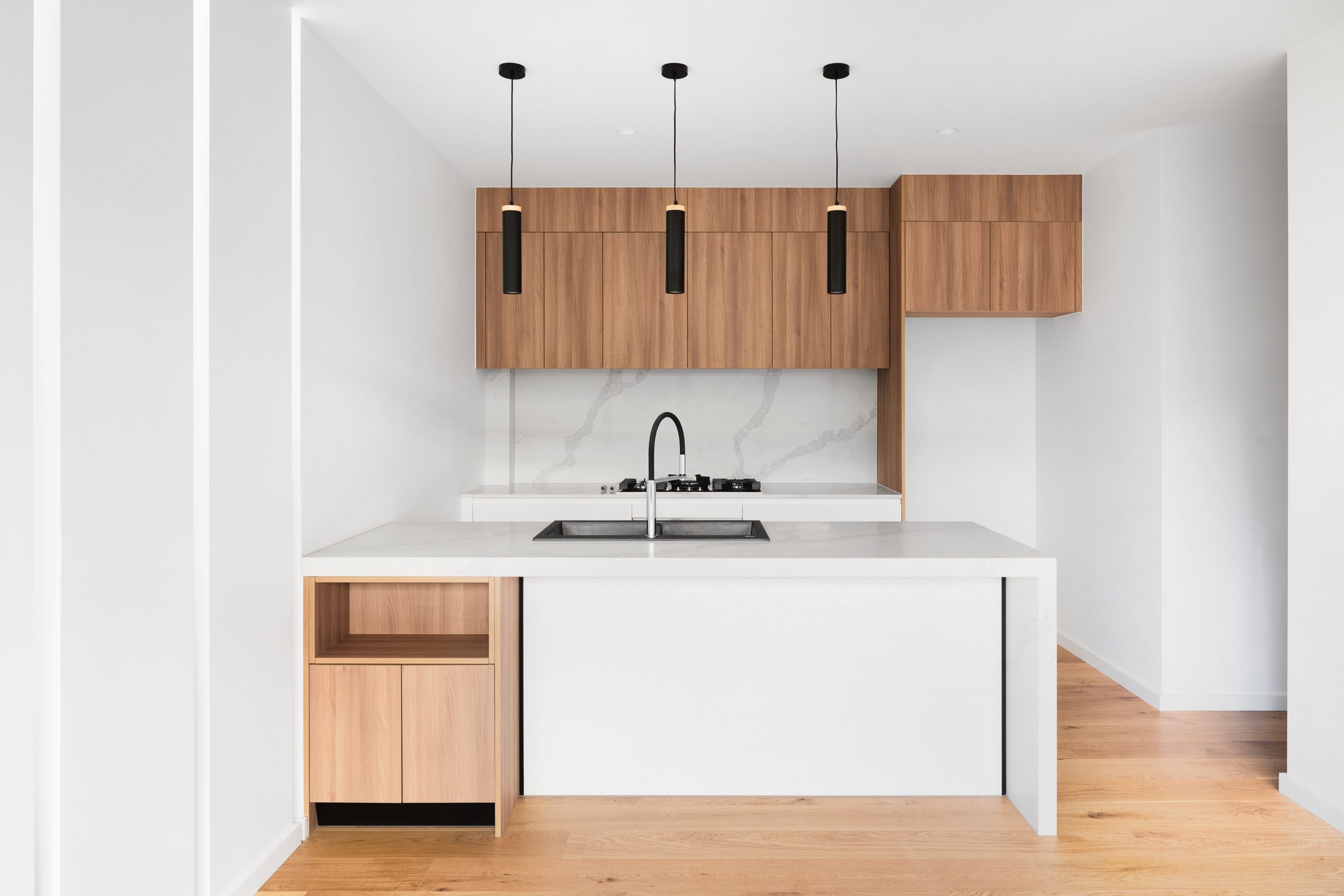 Home price appreciation continues to accelerate. Today, prices are driven by the simple concept of supply and demand. Pricing of any item is determined by how many items are available compared to how many people want to buy that item. As a result, the strong year-over-year home price appreciation is simple to explain. The demand for housing is up while the supply of homes for sale hovers at historic lows.
Let's use three maps to show how this theory continues to affect the residential real estate market.
Map #1 – State-by-state price appreciation reported by the Federal Housing Finance Agency (FHFA) for the first quarter of 2021 compared to the first quarter of 2020:
As the map shows, certain states (colored in red) have appreciated well above the national average of 12.6%.
Map #2 – The change in state-by-state inventory levels year-over-year reported by realtor.com:
Comparing the two maps shows a correlation between change in listing inventory and price appreciation in many states. The best examples are Idaho, Utah, and Arizona. Though the correlation is not as easy to see in every state, the overall picture is one of causation.
The reason prices continue to accelerate is that housing inventory is still at all-time lows while demand remains high. However, this may be changing.
Is there relief around the corner?
The report by realtor.com also shows the monthly change in inventory for each state.
Map #3 – State-by-state changes in inventory levels month-over-month reported by realtor.com: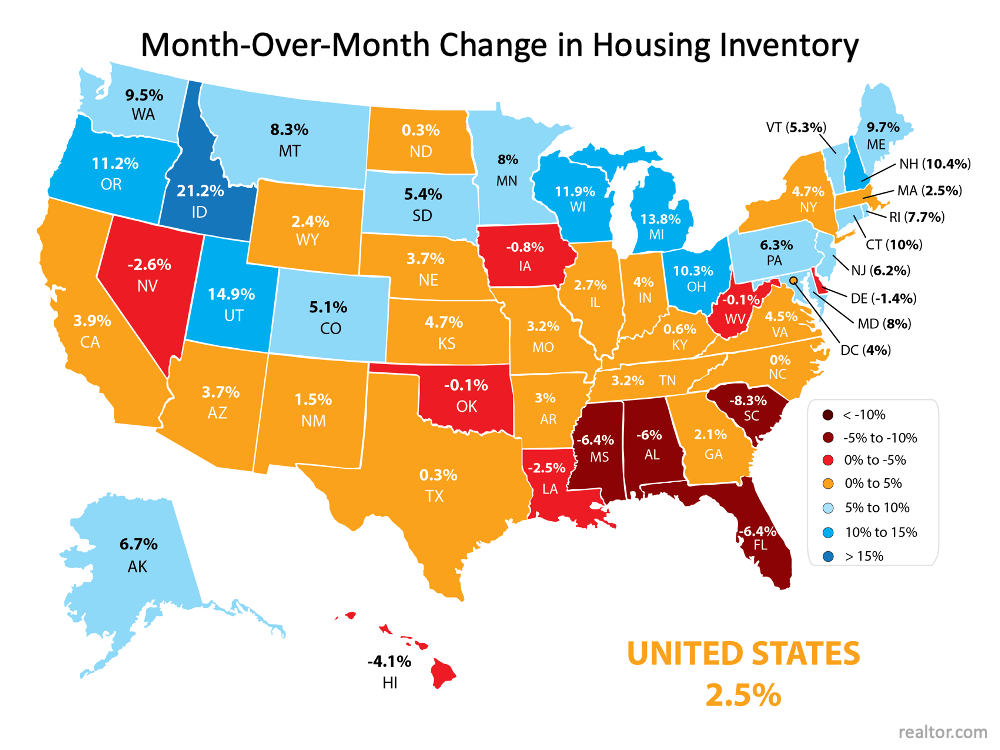 As the map indicates, 39 of the 50 states (plus the District of Columbia) saw increases in inventory over the last month. This may be evidence that homeowners who have been afraid to let buyers in their homes during the pandemic are now putting their houses on the market.
We'll know for certain as we move through the rest of the year.
Bottom Line
Some are concerned by the rapid price appreciation we've experienced over the last year. The maps above show that the increases were warranted based on great demand and limited supply. Going forward, if the number of homes for sale better aligns with demand, price appreciation will moderate to more historical levels.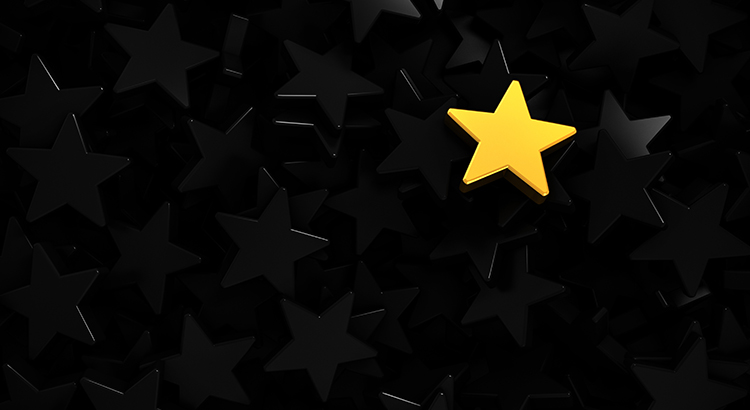 5 Tips for Homebuyers Who Want to Make a Competitive Offer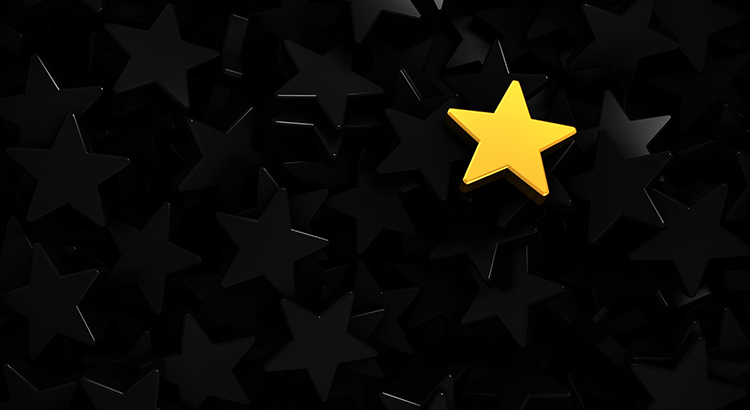 Today's real estate market has high buyer interest and low housing inventory. With so many buyers competing for a limited number of homes, it's more important than ever to know the ins and outs of making a confident and competitive offer. Here are five keys to success for this important stage in the homebuying process.
1. Listen to Your Real Estate Agent
A recent article from Freddie Mac offers guidance on making an offer on a home in today's market. Right off the bat, it points out how emotional this can be for buyers and why trusted professionals can help you stay focused on the most important things:
"Remember to let your homebuying team guide you on your journey, not your emotions. Their support and expertise will keep you from compromising on your must-haves and future financial stability."
Your real estate professional should be your primary source for answers to the questions you have when you're ready to make an offer.
2. Understand Your Finances
Having a complete understanding of your budget and how much house you can afford is essential. The best way to know this is to reach out to your lender to get pre-approved for a loan early in the homebuying process. Only 44% of today's prospective homebuyers are planning to apply for pre-approval, so be sure to take this step so you stand out from the crowd. It shows sellers you're a serious, qualified buyer and can give you a competitive edge if you enter a bidding war.
3. Be Ready to Move Quickly
According to the Realtors Confidence Index, published monthly by the National Association of Realtors (NAR), the average property being sold today is receiving more than three offers and is only on the market for a few weeks. These are both results of today's competitive market, showing how important it is to stay agile and vigilant in your search. As soon as you find the right home for your needs, be prepared to work with your agent to submit an offer as quickly as possible.
4. Make a Fair Offer
It's only natural to want the best deal you can get on a home. However, Freddie Mac also warns that submitting an offer that's too low can lead sellers to doubt how serious you are as a buyer. Don't submit an offer that will be tossed out as soon as it's received. The expertise your agent brings to this part of the process will help you stay competitive:
"Your agent will work with you to make an informed offer based on the market value of the home, the condition of the home and recent home sale prices in the area."
5. Be a Flexible Negotiator
After submitting an offer, the seller may accept it, reject it, or counter it with their own changes. In a competitive market, it's important to stay nimble throughout the negotiation process. Your position can be strengthened with an offer that includes flexible move-in dates, a higher price, or minimal contingencies (conditions you set that the seller must meet for the purchase to be finalized). There are, however, certain contingencies you don't want to forego. Freddie Mac explains:
"Resist the temptation to waive the inspection contingency, especially in a hot market or if the home is being sold 'as-is', which means the seller won't pay for repairs. Without an inspection contingency, you could be stuck with a contract on a house you can't afford to fix."
Bottom Line
Today's competitive market makes it more important than ever to make a strong offer on a home, and a trusted expert can help you rise to the top along the way.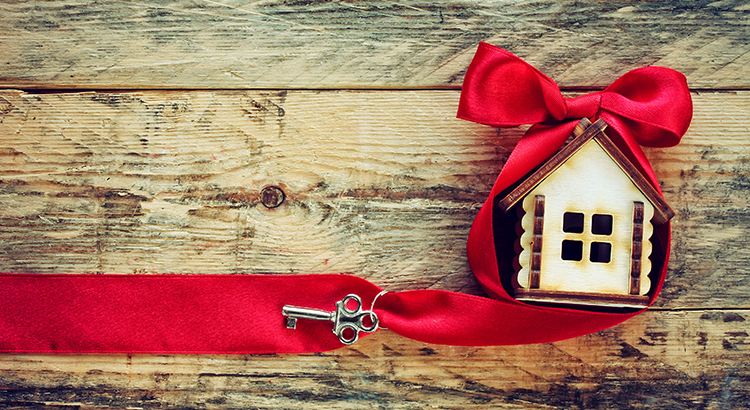 Your House May Be High on the Buyer Wish List This Holiday Season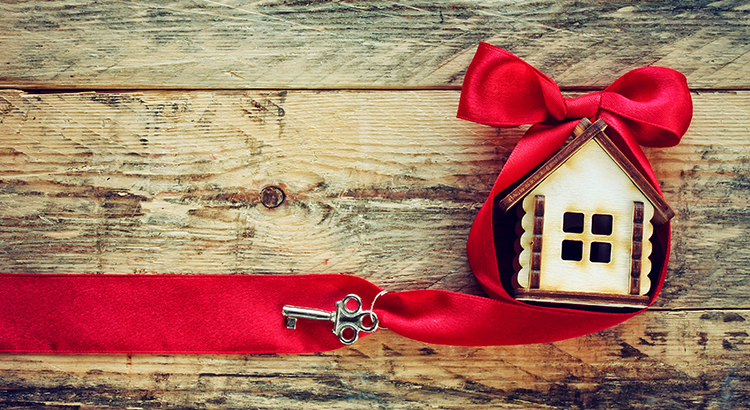 Around this time each year, many homeowners decide to wait until after the holidays to sell their houses. Similarly, others who already have their homes on the market remove their listings until the spring. Let's unpack the top reasons why selling your house now, or keeping it on the market this season, is the best choice you can make. This year, buyers want to purchase homes for the holidays, and your house might be the perfect match.
Here are seven great reasons not to wait to sell your house this holiday season:

1. Buyers are active now. Mortgage rates are historically low, providing motivation for those who are ready to get more for their money over the life of their home loan.
2. Purchasers who look for homes during the holidays are serious ones, and they're ready to buy.
3. You can restrict the showings in your house to days and times that are most convenient for you, or even select virtual options. You'll remain in control, especially in today's sellers' market.
4. Homes decorated for the holidays appeal to many buyers.
5. Today, there's minimal competition for you as a seller. There just aren't enough houses on the market to satisfy buyer demand, meaning sellers are in the driver's seat. Over the past year, inventory has declined to record lows, making it the opportune time to sell your house (See graph below):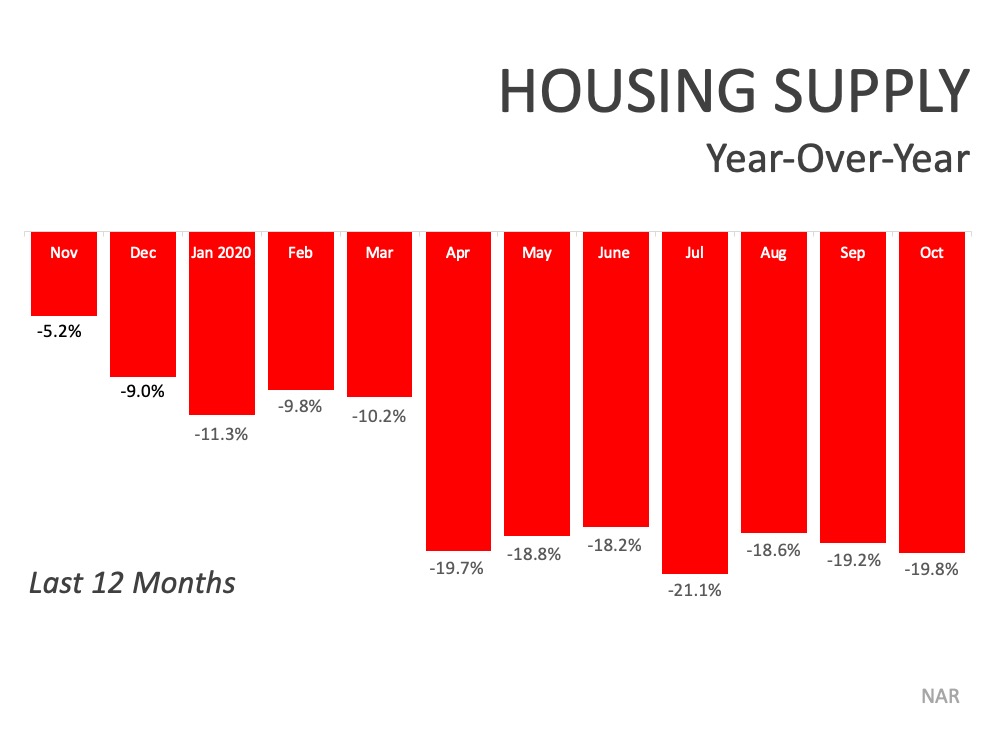 6. The desire to own a home doesn't stop during the holidays. Buyers who have been searching throughout the fall and have been running into more and more bidding wars are still on the lookout. Your home may be the answer.
7. This season is the sweet spot for sellers, and the number of listings will increase after the holidays. In many parts of the country, more new construction will also be available for sale in 2021, which will lessen the demand for your house next year.
Bottom Line 
More than ever, this may be the year it makes the most sense to list your house during the holiday season. Let's connect today to determine if selling now is your best move.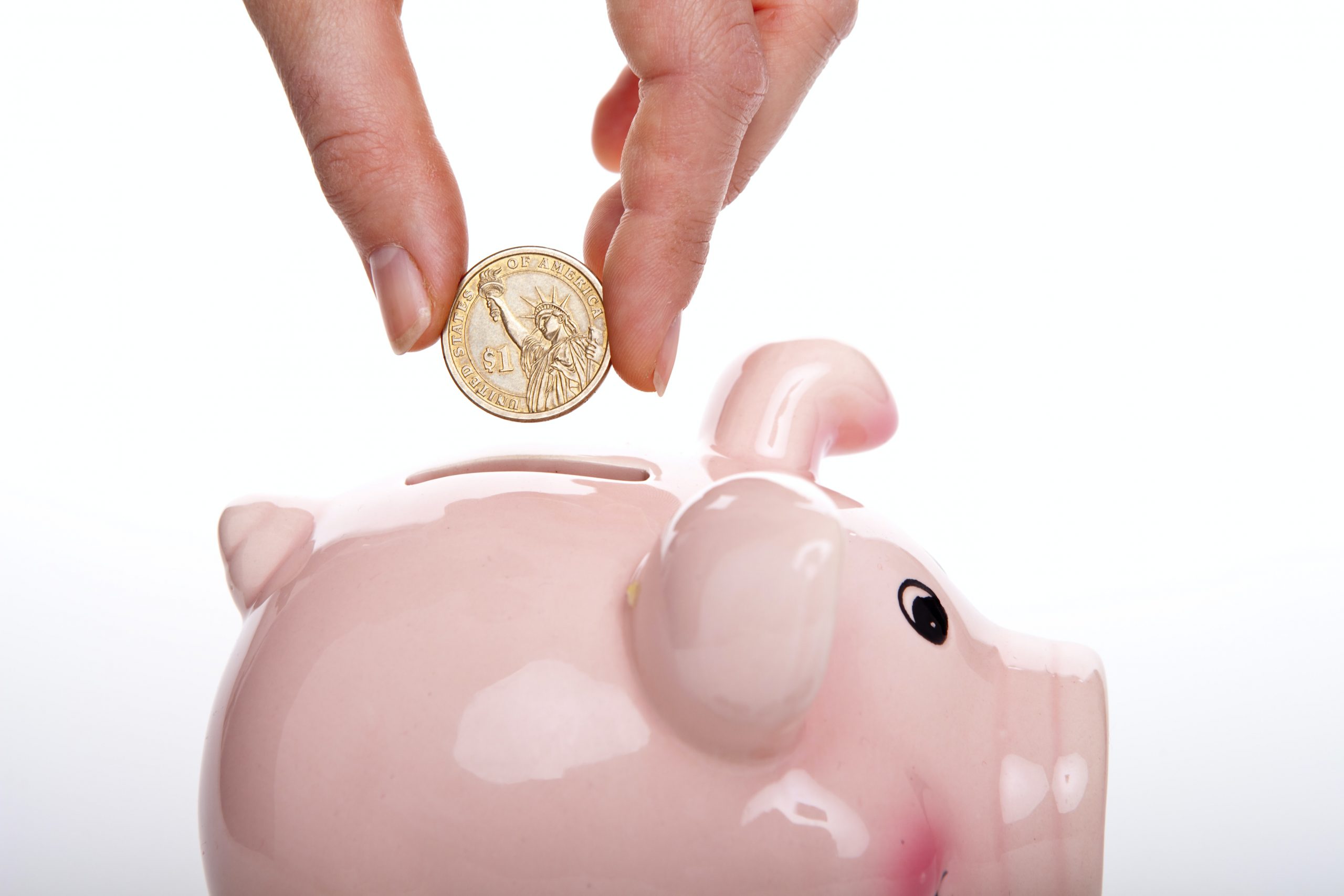 With Home Values Surging, Is it Still Affordable to Buy Right Now?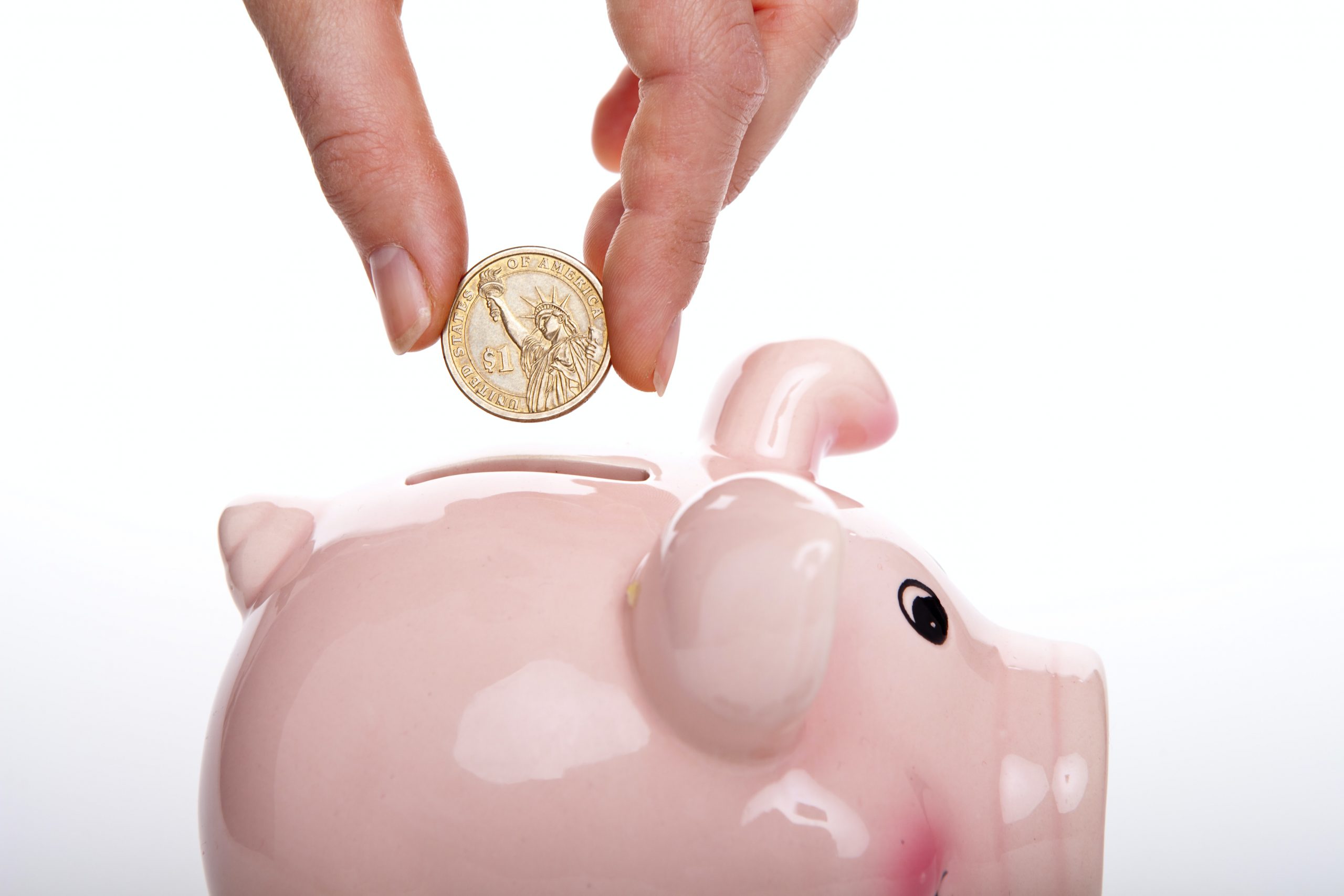 Housing inventory is at an all-time low. Realtor.com just reported that there are 39% fewer homes for sale today than there were last year. At the same time, buyer demand remains strong. In a recent newsletter, research analyst Ivy Zelman explained:
"Although the headwind of severe supply constraints in most markets has contributed to slight moderation in seasonally-adjusted and year-over-year new pending contract growth for two consecutive months (albeit still growing strongly), the underlying strength of buyer demand, particularly for this time of year, remains apparent."
Whenever there's a shortage in the supply of an item that's in high demand, the price of that item increases. That's exactly what's happening in the real estate market right now. As a result, home values are surging.
This is great news if you're planning to sell your house. On the other hand, as either a first-time or repeat buyer, this may instead seem like troubling news. Purchasers, however, should realize that the price of a house is not as important as the monthly cost. Here's how it breaks down.
There are several factors that influence the cost of a home. Two of the major ones are:
The price of the home
The mortgage rate at which a buyer can borrow the funds necessary to purchase the home
How do these factors impact affordability?
The National Association of Realtors (NAR) produces a Housing Affordability Index which takes these factors into account and determines an overall affordability score for housing. According to NAR, the index:
"…measures whether or not a typical family earns enough income to qualify for a mortgage loan on a typical home at the national and regional levels based on the most recent price and income data."
Their methodology states:
"To interpret the indices, a value of 100 means that a family with the median income has exactly enough income to qualify for a mortgage on a median-priced home. An index above 100 signifies that family earning the median income has more than enough income to qualify for a mortgage loan on a median-priced home, assuming a 20 percent down payment."
So, the higher the index, the more affordable it is to purchase a home. Here's a graph of the index going back to 1990: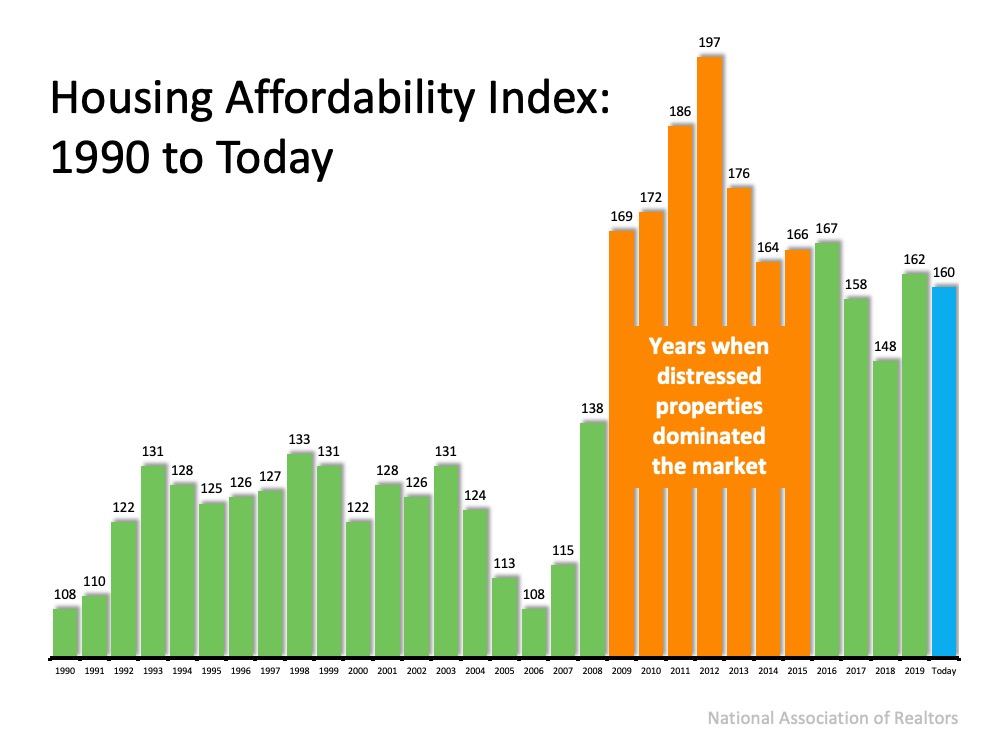 The blue bar represents today's affordability. We can see that homes are more affordable now than they were from:
1990 to 2008
2017 to 2018
Buying a home today is just a little less affordable than it was last year, but still very affordable compared to historical housing market trends.
Note: During the housing crash from 2009 to 2015, distressed properties (foreclosures and short sales) dominated the market. Those properties were sold at large discounts not seen before in the housing market.
Why are homes still affordable today?
The number one factor impacting today's homebuying affordability is record-low mortgage rates. There's no doubt that prices are on the rise. However, mortgage rates have fallen dramatically. Last week, Freddie Mac announced that the average interest rate for a 30-year fixed-rate mortgage was 2.72%. Last year at this time, the average rate was 3.68%.
If you're considering purchasing your first home or moving up to the one you've always hoped for, it's important to understand how affordability plays into the overall cost of your home. With that in mind, buying while mortgage rates are as low as they are now may save you quite a bit of money over the life of your home loan.
Bottom Line
At this point, home purchase affordability is still in a historically good place. However, we need to watch price increases going forward. As Mark Fleming, Chief Economist at First American, noted in a recent post:
"Faster nominal house price appreciation can erode, or even eliminate, the boost in affordability from lower mortgage rates, especially if household income growth doesn't keep up."